Looking for premium stubby holders Southport, Gold Coast?
FREE Shipping, Australia Wide!
FREE Graphic Design & Images!
PREMIUM STUBBY COOLERS SOUTHPORT, GOLD COAST!
DESIGN
Our talented graphic artists (in Australia) design everything in-house. Our stubby coolers are guaranteed to please.
QUALITY
We only offer the highest quality stubby coolers and holders because we take stubby coolers seriously.
DELIVERY
No matter if you live on the Gold Coast or in Sydney, we deliver our coolers anywhere in Australia.
SERVICE
You won't find a better stubby cooler creation company on the Gold Coast! Contact us today to create an awesome stubby Cooler!
Let us design Something
Our highly skilled team provides FREE graphic design assistance with every order. Upon completing the brief and uploading any files, our designers will send you a proof for your approval. It's that easy!


GET STARTED!
Upload Your Own Design
We have a section for designers and marketing professionals that allows them to upload their own designs. During checkout, you can upload your finished files using our templates!


Get templates!
Design your own Online!
You fancy yourself a designer, don't you? We have an easy-to-use design your own stubby holder tool. Create your own image, choose your own font, change the colors, and then checkout! Easy as pie!


Design Online now!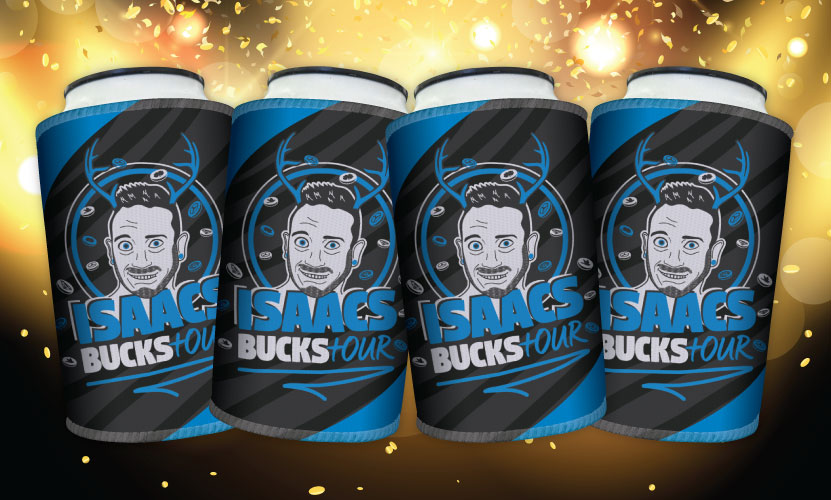 BUCK'S & HENS PARTY STUBBY COOLERS
With our stubby holders, your Buck's or Hen's party will be extra memorable!
Do you need a memento for your hen's or buck's party guests? We have quality coolers that will last a lifetime. You can let our designers know what you're after, upload your images, and they will whip you up something they'll love!
WEDDING & ENGAGEMENT STUBBY COOLERS
Wedding or engagement party stubby holders make great mementos!
Interested in giving your wedding and engagement guests a memento? Get your coolers and stubby holders designed by our professional graphic artists! Your wedding will be even more memorable! Our stubby holders are of the highest quality and will last a lifetime, making them the perfect souvenir.
BIRTHDAYS & ANNIVERSARY STUBBY COOLERS
Wedding or engagement party stubby holders make great mementos!
Are you planning to celebrate a birthday or an anniversary? Then let us design you some awesome stubby holders! We design our products by professional artists, so you will have the perfect memento of your special day! You can complete the form, upload your images, and leave the rest to us!
CORPORATE & BUSINESS! STUBBY COOLERS
Custom stubby holders make perfect business giveaways that won't get thrown away!
You've come to the right place if you are looking for the perfect marketing solution for your business! The promotional cooler is one of the most widely used promotional products. Just give us your details and upload your logo, and we will do the rest for you!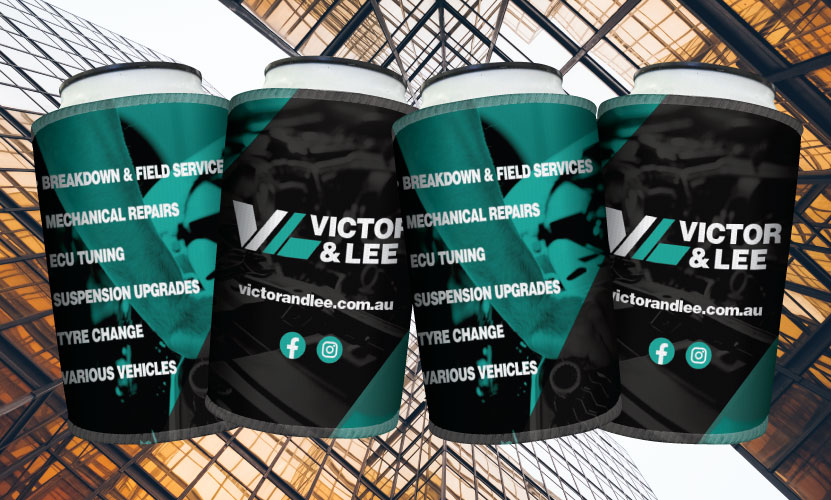 STUBBY COOLERS Southport, GOLD COAST!
WE LOVE South port, GOLD COAST, HOWEVER WE CAN SHIP YOUR STUBBY HOLDERS ANY WHERE IN AUSTRALIA FOR FREE!
PREMIUM STUBBY COOLERS southport, GOLD COAST!
OUR Coolers ARE BUILT BETTER!
Premium Quality Stubby Coolers & Holders South Port, Gold Coast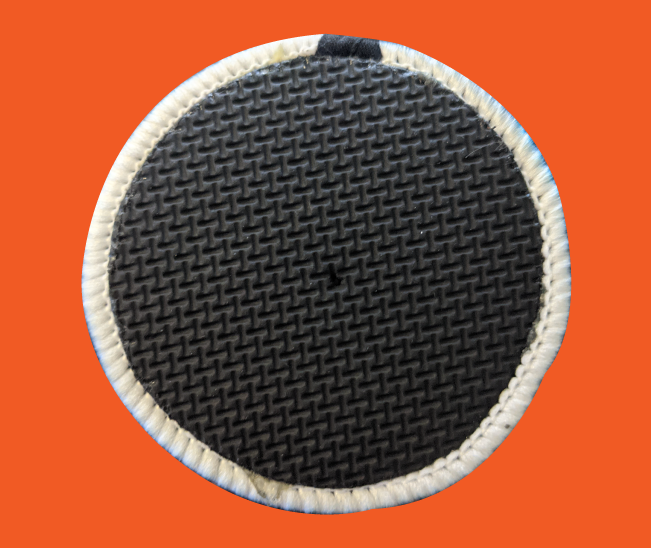 Added durability / High Quality Glue, South Port, Gold Coast
We use glued bottoms to prevent cans and bottles from falling out while looking great at the same time. High-quality glue makes these coolers guaranteed to last for a long time.
Professional stubby holder stitching, South Port, Gold Coast
Both the top and bottom of our coolers are professionally stitched. Our coolers are more durable due to the added stitching.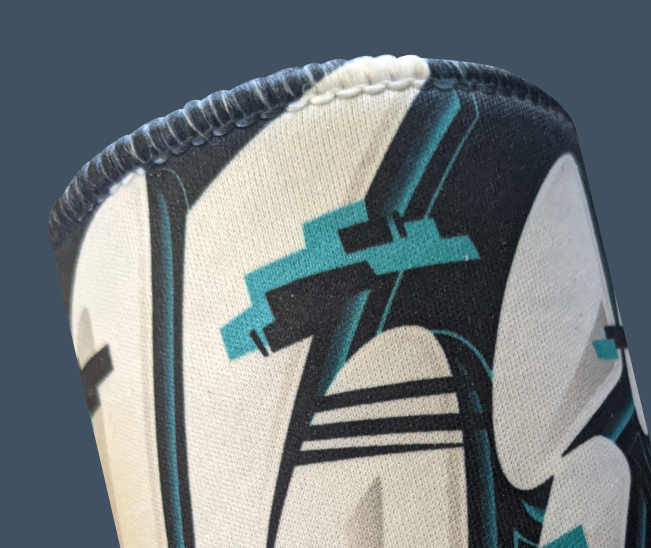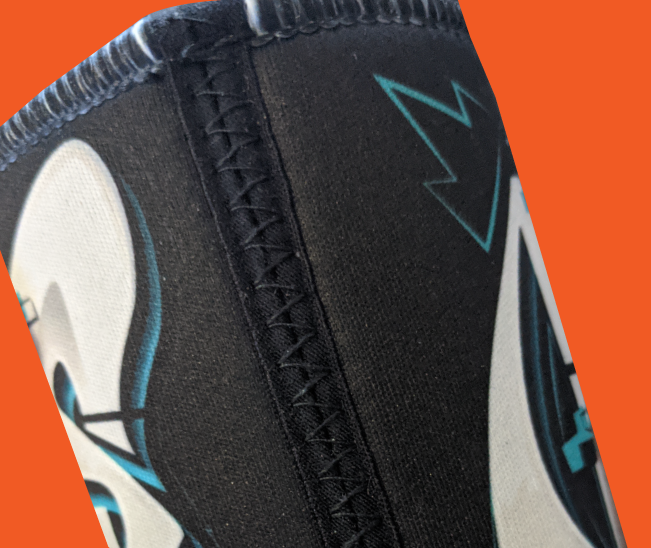 STICHED & GLUED SEAM TAPE
The strongest solution to keep your stubby coolers together, Southport, Gold Coast
In addition to stitching, we use glued seam tape on our coolers. This ensures that our products will stand the test of time.
Added durability / High Quality Glue Southport, Gold Coast
All of our products are made of neoprene, making them the highest quality! While the Neoprene keeps your cans and bottles cold, it also makes the colors pop!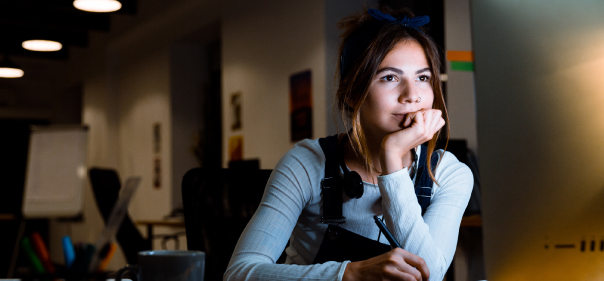 Graphics are of the utmost importance to us! We hire professional graphic designers who are passionate about designing. You can either give us a brief or let our designers come up with something entirely unique! There's no cheap and nasty here at The Brand Tavern; every cooler is an original art piece!
Premium stubby coolers Gold Coast!
DELIVERY LOCATIONS Gold COast
The Brand Tavern Gold Coast has the ability to service all of the Gold Coast, Including but not limited to:
Stubby Coolers South Port
We deliver to Southport, Gold Coast
Stubby Coolers Surfers Paradise
We deliver to Surfers Pradise, Gold Coast
Stubby Coolers Burliegh Heads
We deliver to Burleigh Heads, Gold Coast
Stubby Coolers Broadbeach
We deliver Broadbeach, Gold Coast
Stubby Coolers Mermaid Waters
We deliver to Mermaid Waters, Gold Coast 
Stubby Coolers Main Beach
We deliver to Main Beach, Gold Coast
We deliver to Arundel, Gold Coast
We deliver to Bundal, Gold Coast
STUBBY COOLERS SOUTHPORT, GOLD COAST
THE GOLD COAST IS THE PERFECT PLACE FOR STUBBY COOLERS