Looking for premium stubby holders Sydney?
FREE Shipping, Australia Wide!
FREE Graphic Design & Images!
PREMIUM STUBBY COOLERS Sydney!
DESIGN
Our graphic design team creates all of our coolers in house. The result is an amazingly unique product!
QUALITY
We produce only the highest quality coolers; we don't produce cheap and nasty throwaways like other agencies.
DELIVERY
It doesn't matter whether you're in Sydney or anywhere else in Australia. Our coolers will be delivered right to your door.
SERVICE
We provide the best service in the industry. The Brand Tavern guarantees that you will enjoy working with us on your next stubby cooler order.
Let us design Something
Every stubby cooler order comes with FREE graphic design from one of our talented artists! Simply give them a brief of what you are after, and they will send you a digital mockup of your stubby coolers.


GET STARTED!
Upload Your Own Design
Want to design your cooler in your design program of choice? The upload your design section of our site is perfect for you. Download our template, create your master piece and upload it to your order form once done!


Get templates!
Design your own Online!
Want to have a crack at designing your own cooler right here on our website? Our design your own cooler section is the place to be! Upload your own images, play with your fonts and colours and hit the checkout!


Design Online now!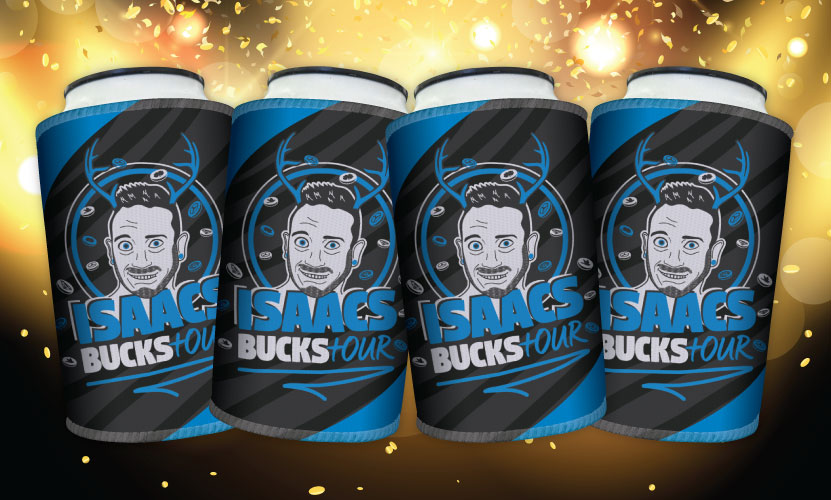 BUCK'S & HENS PARTY STUBBY COOLERS
We have the perfect stubby holders for your buck's or hen's party!
Do you want to remember one of the best nights of your life with the perfect souvenir? We have the perfect choice for you! Contact our designers to create an item tailored to your party's style!
WEDDING & ENGAGEMENT STUBBY COOLERS
Exactly what you've been looking for to add a special touch to your wedding & engagement party
Let us help you make your wedding or engagement party even more special for your guests! We can custom design a stubby cooler just for you and your partner.
BIRTHDAYS & ANNIVERSARY STUBBY COOLERS
An ideal way to remember a special date or significant life event
Are you looking forward to celebrating a major milestone in your life, such as a birthday or an anniversary? Our team can design an amazing looking stubby cooler for your pool room that is sure to become an added feature.
CORPORATE & BUSINESS! STUBBY COOLERS
Custom stubby holders are the ultimate marketing device for any business!
Is your business stuck for marketing ideas? Stubby coolers are the answer! These gifts are guaranteed not to be thrown away! We build our coolers to last, so you can depend on them for years to come!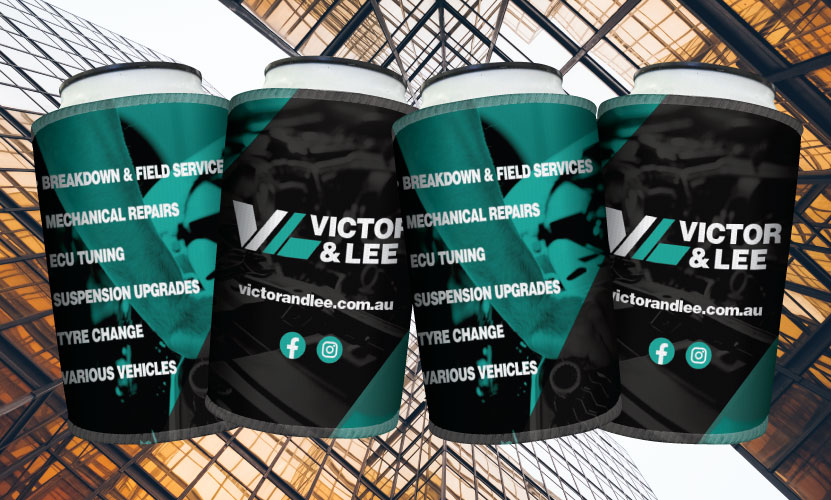 WE LOVE Sydney, HOWEVER WE CAN SHIP YOUR STUBBY HOLDERS ANY WHERE IN AUSTRALIA FOR FREE!
PREMIUM STUBBY COOLERS Sydney!
OUR Coolers ARE BUILT BETTER!
Premium Quality Stubby Coolers & Holders Sydney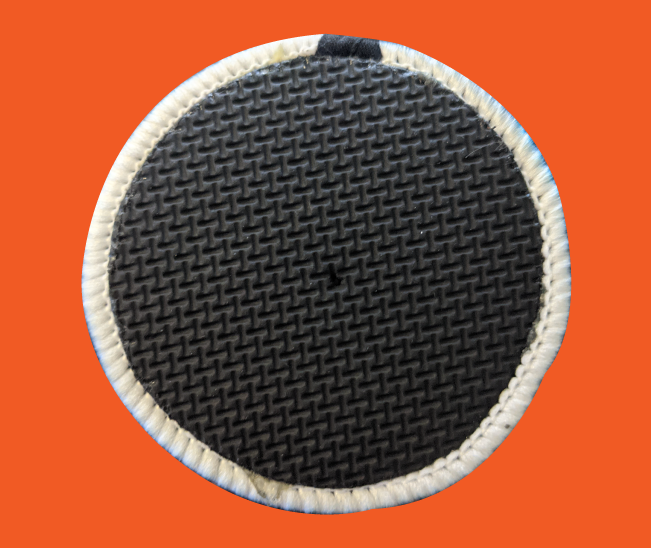 Added durability / High Quality Glue, Sydney
All our coolers come with Sharkskin bases! Why? They look fantastic and prevent your beverage from slipping out the bottom! In all seriousness though, your cooler will also last longer with the added base!
Professional stubby holder stitching, Sydney
Each and every one of our stubby coolers is professionally overlocked on top and bottom! You will have a more professional look, and your edges won't peel or fray over time! At The Brand Tavern, quality is everything.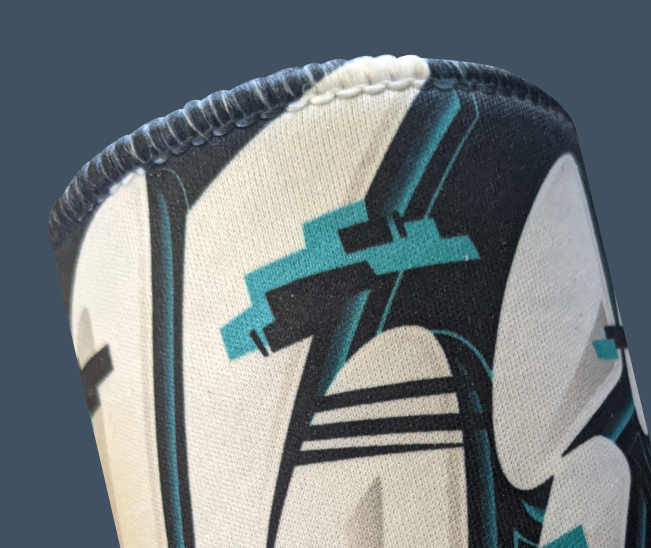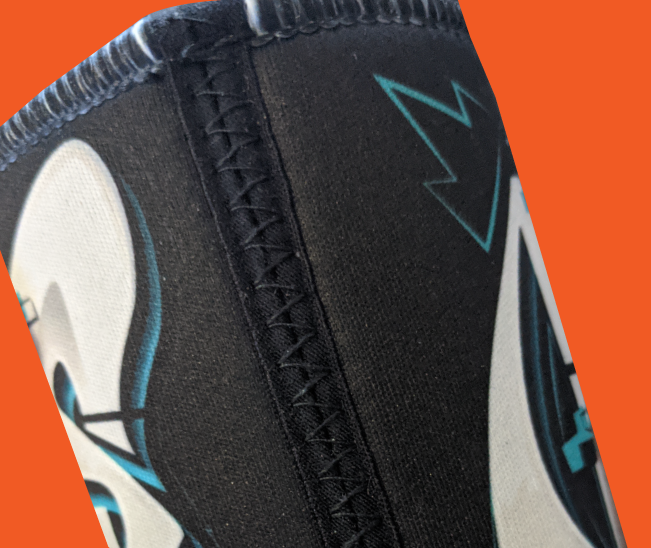 Keeping your stubby coolers together has never been easier, New South Wales
Stubby coolers are printed flat, so they need to be sewn together to form the shape. Some companies only use simple sewing to assemble their coolers. We overlock every cooler with seam tape to ensure its longevity!
Added durability / High Quality Glue Sydney
Neoprene not only keeps drinks cooler for longer, but is also an excellent printing material. We manufacture all of our stubby coolers from the highest quality neoprene! On Neoprene coolers, we can print high-quality images, including photos, and the design possibilities are endless.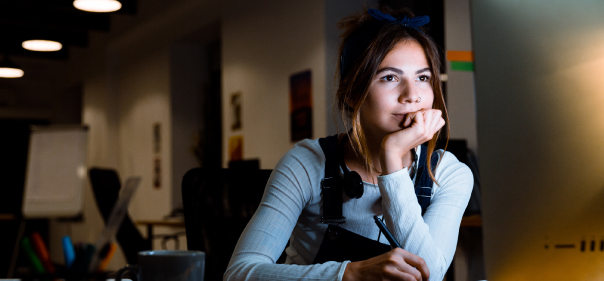 We have full-time graphic artists on stand by to help you create a masterpiece! Our designers can work to your brief, or they can design you something you've never imagined. We aim to impress with every single design that we create!
Premium stubby coolers Sydney
DELIVERY LOCATIONS Sydney
The Brand Tavern New Sydney has the ability to service all of the Sydney, Including but not limited to these Sydney locations:
Stubby Coolers Alexandria
We deliver to Alexandria, Sydney
Stubby Coolers Woolloomooloo
We deliver to Woolloomooloo,Sydney
Stubby Coolers Surry Hills
We deliver to Surry Hills, Sydney
We deliver to Maroubra, Sydney
Stubby Coolers Marrickville
We deliver to Marrickville, Sydney
Stubby Coolers Sydney CBD
We deliver to Sydney CBD, Sydney
We deliver to Glebe, Sydney
We deliver to New Town, Sydney
We deliver to Stanmore, Sydney
We deliver to Prymont, Sydney
We deliver to Bondi, Sydney
We deliver to Coogee, Sydney
We deliver to Manly, Sydney
Stubby Coolers Darlinghurt
We deliver to Darlinghurt, Sydney
Stubby Coolers Paddington
We deliver to Paddington, Sydney
Stubby Coolers Potts Point
We deliver to Potts Point, Sydney
Stubby Coolers Kings Cross
We deliver to Kings Cross, Sydney
We deliver to Cronulla, Sydney
We deliver to Bankstown, Sydney
We deliver to Balmain, Sydney
Can't find your location above don't worry, we can delivery our stubby coolers to anywhere in 
Australia
!