Looking for premium stubby holders Tasmania?
FREE Shipping, Australia Wide!
FREE Graphic Design & Images!
PREMIUM STUBBY COOLERS Tasmania!
DESIGN
Fully qualified graphic artists design all our coolers with one goal of making sure your coolers are the best looking stubby coolers!
QUALITY
We only manufacture durable and high-quality products. If you're looking for cheap and nasty, you've come to the wrong place!
DELIVERY
No matter where you live in Tasmania or anywhere else in Australia, our stubby holders are delivered right to your doorstep on time every time.
SERVICE
We pride ourselves on delivering the best possible service possible! Stubby coolers are fun, and the process should be an enjoyable one!
Let us design Something
All orders come with FREE graphic design assistance from our highly skilled team. After filling out the brief and uploading any files, our designers will send you a proof for your approval. It's that easy!


GET STARTED!
Upload Your Own Design
We have an upload your own design section for graphic designers and marketing professionals. We've made it easy to use! Just download our templates and upload your finished documents when you order!


Get templates!
Design your own Online!
Not a professional designer but want to have a crack yourself? We have an easy to use online designer right here on our website! Upload your images, add your text, and play with the colours; the sky is the limit!


Design Online now!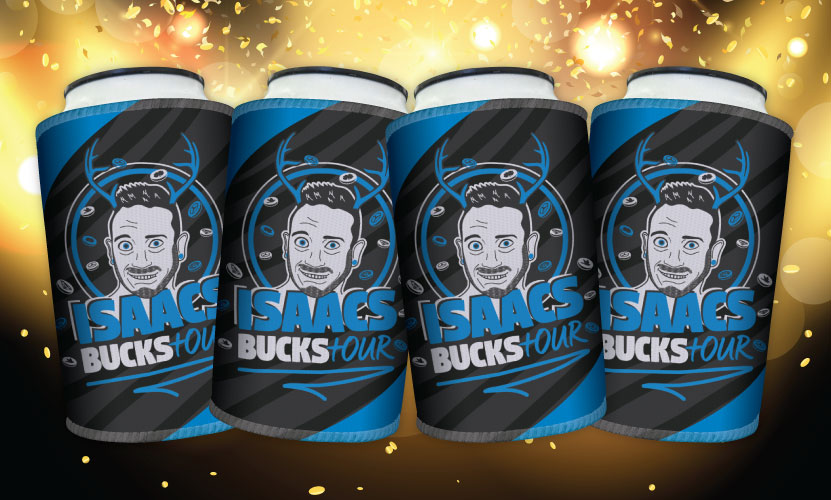 BUCK'S & HENS PARTY STUBBY COOLERS
STUBBY HOLDERS ARE SURE TO MAKE YOUR BUCK'S AND HEN'S PARTY THE BEST PARTY EVER!
Are you looking for the perfect memento of one of the most memorable nights of your life? Give a stubby cooler as a gift! Our designers can come up with something unique for your party.
WEDDING & ENGAGEMENT STUBBY COOLERS
A SPECIAL GIFT FOR YOUR WEDDING AND ENGAGEMENT PARTY YOU'VE BEEN LOOKING FOR
We'll make your wedding or engagement party even more special for the guests! We can create a stubby cooler that is unique to your and your partner's special day.
BIRTHDAYS & ANNIVERSARY STUBBY COOLERS
REMEMBERING A SPECIAL DATE OR MAJOR LIFE MILESTONE
Are you planning to celebrate a wonderful milestone in your life, such as an anniversary or birthday? We can design you a stubby cooler that will surely become a part of your pool room.
CORPORATE & BUSINESS! STUBBY COOLERS
CUSTOM STUBBY HOLDERS ARE THE BEST MARKETING DEVICE FOR ANY BUSINESS!
Are you in search of the perfect marketing device for your business? Stubby coolers are one of the most held onto pieces of marketing material ever! Our designers design the coolers for you and you distribute them. It's hard to find many people who wouldn't be happy with a stubby cooler!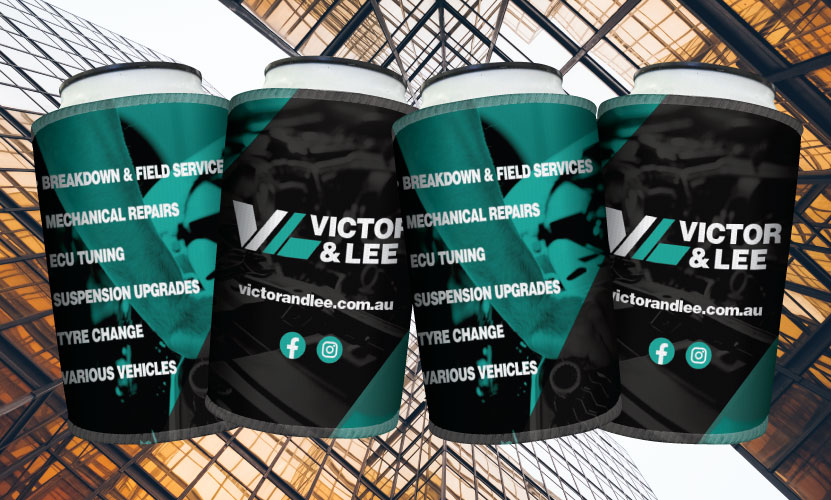 WE LOVE Tasmania, HOWEVER WE CAN SHIP YOUR STUBBY HOLDERS ANY WHERE IN AUSTRALIA FOR FREE!
PREMIUM STUBBY COOLERS Tasmania!
OUR Coolers ARE BUILT BETTER!
Premium Quality Stubby Coolers & Holders Tasmania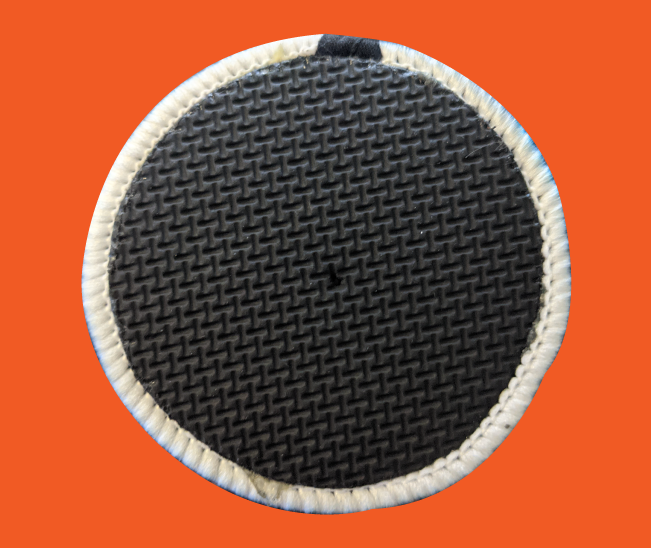 Added durability / High Quality Glue, Tasmania
All our coolers have Sharkskin bases! Why is that? They look great and prevent your beverage from slipping out the bottom! But in all seriousness, the base also extends the life of your cooler!
Professional stubby holder stitching, Tasmania
Both the top and bottom of our stubby coolers are professionally overlocked! The edges won't peel or fray over time, so your stubby coolers look more professional! At The Brand Tavern, we're all about quality.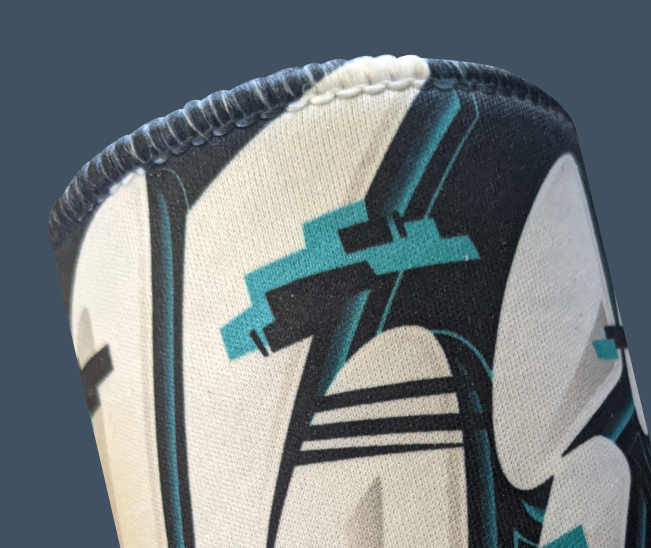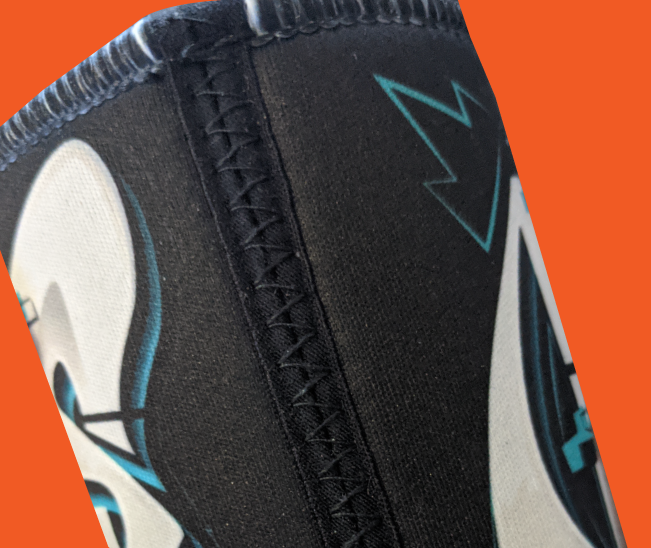 STICHED & GLUED SEAM TAPE
The strongest solution to keep your stubby coolers together, Tasmania
Because stubby coolers are printed flat, they must be sewn together to form a shape. Most companies stitch their coolers together with only a few stitches. In order to ensure the life of our coolers, we ensure that each piece has been overlocked with seam tape!
Added durability / High Quality Glue Tasmania
In addition to keeping drinks cool for longer, Neoprene is an excellent material for printing. Neoprene is the perfect material for our stubby coolers! When it comes to design when we print on Neoprene, the sky is the limit when it comes to printing high-quality images, including photos.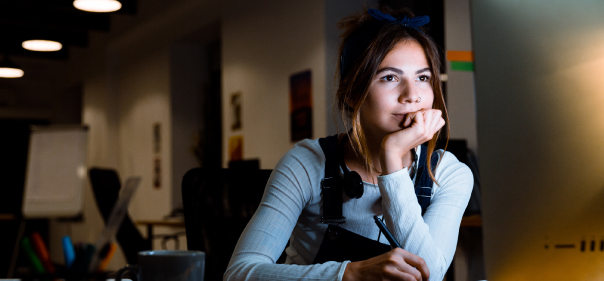 We design our products with professionals who live and breathe design. Based on your brief, our designers create something that will totally WOW you. We take pride in the quality of each of our products!
Premium stubby coolers Tasmania!
DELIVERY LOCATIONS Tasmania
The Brand Tavern Tasmania has the ability to service all of the Australia, Including but not limited to these Tasmania locations:
We deliver to Hobart, Tasmania
Stubby Coolers Launceston
We deliver to Launceston, Tasmania
We deliver to Devonport, Tasmania
Stubby Coolers Burnie - Somerset
We deliver to Burnie – Somerset, Tasmania
Stubby Coolers Ulverstone
We deliver to Ulverstone, Tasmania
Stubby Coolers New Norfolk
We deliver to New Norfolk, Tasmania
We deliver to Wynyard, Tasmania
Stubby Coolers Perth - Evandale
We deliver to Perth – Evandale, Tasmania
Stubby Coolers Dodges Ferry-Lewisham
We deliver to Dodges Ferry-Lewisham, Tasmania
Stubby Coolers George Town
We deliver to George Town, Tasmania
We deliver to Latrobe, Tasmania
Stubby Coolers Port Sorell
We deliver to Port Sorell, Tasmania
Can't find your location above don't worry, we can delivery our stubby coolers to anywhere in 
Australia
!