Wedding Stubby Coolers, the perfect Memento!
PERSONALISED WEDDING STUBBY HOLDERS
The Brand Tavern are the experts when it comes to wedding stubby holder & coolers, our team are on stand by to create the perfect memento for your special day. Even better all our wedding stubby coolers are delivered right to your door!
FREE Shipping, Australia Wide!
FREE Graphic Design & Images!
Why Wedding Stubby Holders?
The perfect souvenir for your guests on your wedding day, wedding stubby coolers are the perfect keepsake. We print all of our wedding stubby coolers and wedding stubby holders in full color so we can create any design and print amazing images of the bride and groom; there is no end to what we can do!
The popularity of stylish coolers for weddings has exploded, and it's not hard to understand why! 
1/ They are completely customisable so your wedding coolers and showcase you and your partners unique personalities
2/ They are light weight, compact and easy to store/transport, creating one less thing to worry about on your wedding day.
3/ People love stubby coolers! They will hold onto them as long as they can, and ours are built to last!
WEDDING STUBBY HOLDERS AUSTRALIA WIDE
DESIGN
Everything is designed in-house by our talented graphic artists (in Australia). We guarantee that you will be pleased with the end result for your wedding day.
QUALITY
We take your wedding day mementos seriously, we offer only the highest quality stubby coolers and holders.
DELIVERY
We deliver anywhere in Australia! Whether it is New South Wales, Queensland, South Australia, Tasmania, Victoria, ACT or Western Australia.
SERVICE
There is no better stubby cooler creation company in Australia! Get in touch with us today and create the best wedding stubby cooler!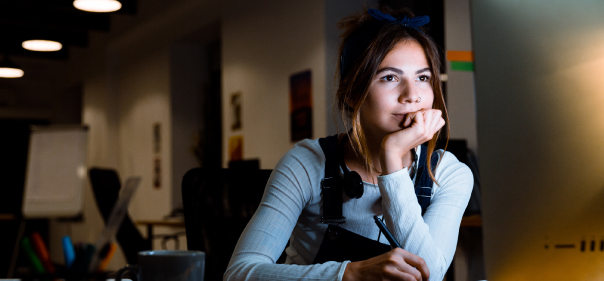 Our designers live and breathe design and have done hundreds of wedding stubby coolers and wedding stubby holders before! We make sure that you have the best design for your special day!
CHECK OUT SOME OF OUR WEDDING COOLERS!
We've been printing and designing wedding stubby coolers for over ten years. Our talented graphic designers can create you the perfect wedding stubby holder in no time at all. Simply send us some images, let us know your art brief and sit back and relax while we whip up some artwork worthy of your wedding day!

Check out some of our master pieces below!
Are you ready to get started with your amazing looking wedding stubby holders? We have three different options to suit anyone. Whether you want our artists to whip you up a design, design your own online, or download our easy-to-use template, create something in your own program! Your wedding stubby coolers are sure to be hit no matter which option you choose.
Let us design Something
Our design team are no strangers to stubby holders for weddings, and graphic art is included in the price. Simply fill out your brief, upload any images and our designers will deal with the rest.


GET STARTED!
Upload Your Own Design
Fancy yourself a bit of a designer? No worries at all, download our pdf templates and upload your own design at the checkout. Don't worry we check each file before we print!


Get templates!
Design your own Online!
You might not know that we have an easy-to-use tool that can be used to design your own stubby holder. Change the colors, choose your own font, and upload your own image! It couldn't be easier!


Design Online now!
OUR Coolers ARE BUILT BETTER!
Premium Quality Wedding Stubby Coolers & Holders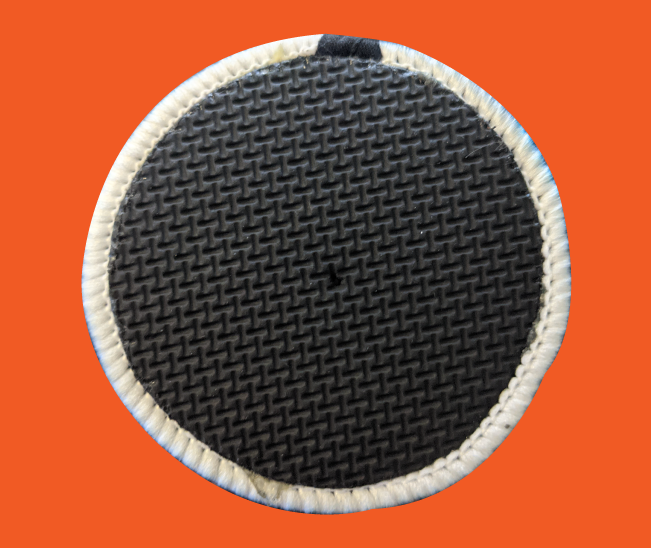 Added durability / High Quality Glue, Perfect for weddings
Bottoms are glued to prevent bottles and cans from falling out, while looking great at the same time. Glue of the highest quality ensures these coolers will last for a long time.
Professional stubby holder stitching, Perfect for weddings
All of our coolers have been professionally stitched from top to bottom. The stitched construction makes them more durable.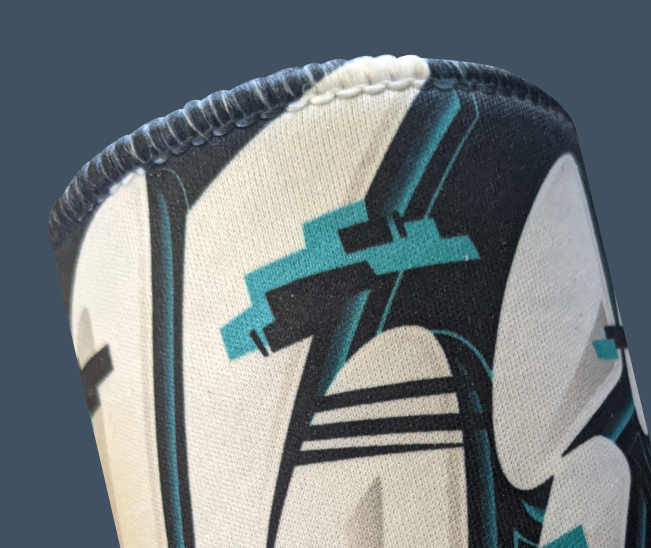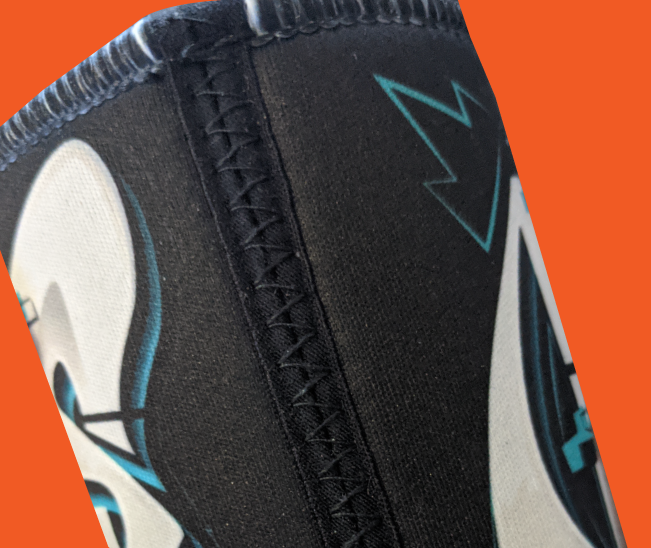 STICHED & GLUED SEAM TAPE
The strongest solution to keep your stubby coolers together, perfect for weddings
Besides stitching, we use glued seam tape on our coolers. By doing so, we ensure that our products will last for years to come.
Perfect for full colour printing to makre your wedding day extra special
Neoprene is the material of choice for all of our products, making them the best! In addition to keeping your cans and bottles cold, Neoprene also makes the colours pop!   
WE KNOW YOUR WEDDING DAY IS IMPORTANT TO YOU, WE SHIP ANYWHERE IN AUSTRALIA!

DELIVERY LOCATIONS Australia
The Brand Tavern has the ability to service all of Australia, so no matter where your wedding is, we will have your wedding stubby holders there in time!
Wedding Stubby Coolers New south Wales
We deliver to anywhere in New South Wales, Australia
Wedding Stubby HOLDERS Victoria
We deliver to anywhere in Victoria, Australia
Wedding Stubby Coolers Queensland
We deliver to anywhere in Queensland, Australia
Wedding Stubby Holders South Australia
We delivery to anywhere in South Australia, Australia
Wedding Stubby Coolers Western Australia
We deliver to anywhere in Western Australia
Wedding Stubby Holders Tasmania
We deliver to anywhere in Tasmania
Wedding stubby Coolers Northern Territory
We deliver to anywhere in the Northern Territory
Wedding Stubby Holders AustraliaN Capital Territory
AUSTRALIAN CAPITAL TERRITORY
We deliver to anywhere in the Australia Capital Territory
WEDDING STUBBY COOLERS & WEDDING STUBBY HOLDERS AUSTRALIA
Why are wedding stubby coolers the perfect gift?
Looking for something besides wedding stubby coolers
While we may be fantastic at creating stubby coolers and holders for your wedding day and engagement parties, we also can create stubby coolers for any occasion!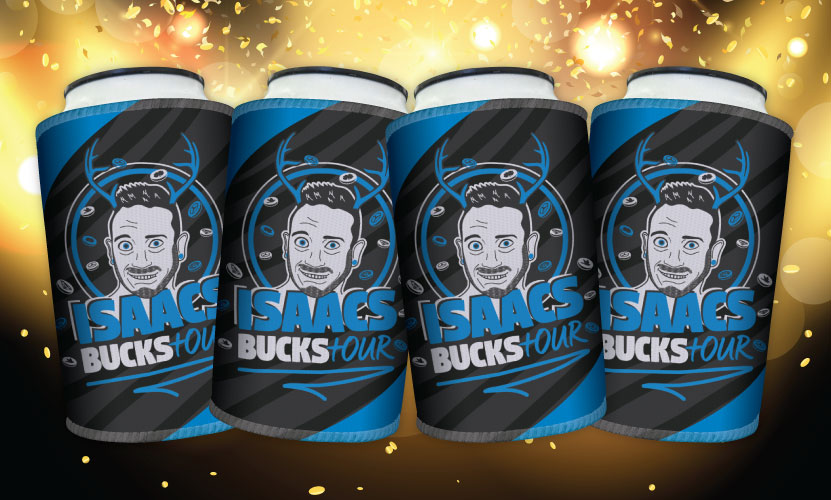 BUCK'S & HENS PARTY STUBBY COOLERS
With our stubby holders, your Buck's or Hen's party will be extra memorable!
Looking for a memento for your hen's and buck's party guests? These quality coolers are sure to stand the test of time. Let our designers know what you are after, upload your imagery, and they'll whip you up something your recipients will love!
CORPORATE & BUSINESS! STUBBY COOLERS
Custom stubby holders make perfect business giveaways that won't get thrown away!
 If you're looking for the perfect marketing solution for your business, you've come to the right place! Promotional coolers are the most popular promotional products of all time. Let our design team handle the rest! Just fill in your details, upload your logo, and let us do the rest!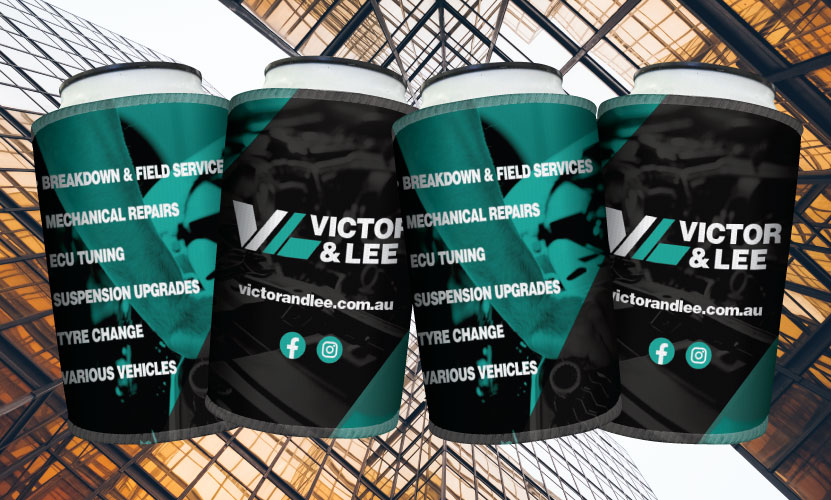 BIRTHDAYS & ANNIVERSARY STUBBY COOLERS
Wedding or engagement party stubby holders make great mementos!
Are you planning on celebrating a birthday or an anniversary? Let our designers create some amazing stubby holders for you! Our products are designed by professional artists, so you'll get the perfect memento of your special day! Simply fill out the form, upload your images, and leave the rest to us!
WEDDING STUBBY COOLERS & WEDDING STUBBY HOLDERS
Why do you need a custom stubby holder for your wedding?