With so many options for advertising and promoting your company's products and services in today's hyper-competitive world, properly marketing your business brand can appear daunting at first.
While many excellent marketing techniques are available to deliver your brand message to your customers, nothing beats promotional products or merchandise for connecting with clients in a concrete, enjoyable, and distinctive way!
And our Promotional Stubby Coolers are lit in that case. Our intelligent designers offer holders that kick goals in your marketing toolkit as a promotional marketing item. It's practical, one-of-a-kind, readily personalized, lightweight, and a keeper. Wondering how it can work for your business. Keep reading to know in detail!
Major Benefits
Reasonable
Stubby holders are affordable and easy to transport because they are typically constructed of neoprene or other ultra-lightweight materials.
Simple Design, Completely Customizable
Stubby holders are available in various brilliant colors. The primary, flexible cylinder shape allows for printing an infinite number of designs, logos, photographs, and messages tailored to your design preferences.
Long-term brand recognition
As a handy and valuable item, the cool stubby holders is frequently and in a variety of settings, such as the backyard barbecue, the work fridge, on the road, or at a party or event, ensuring your marketing message, brand, and logo is regularly seen long after your event.
Key Takeaways For Distributing Branded Stubber Holders
Attract Audience
Before engaging in heated talks, businesspeople have traditionally given gifts. This is because a considerate gesture can establish a good tone for any discourse. Allow your customers to relax their guards, so you don't have to work too hard to get them to agree with you.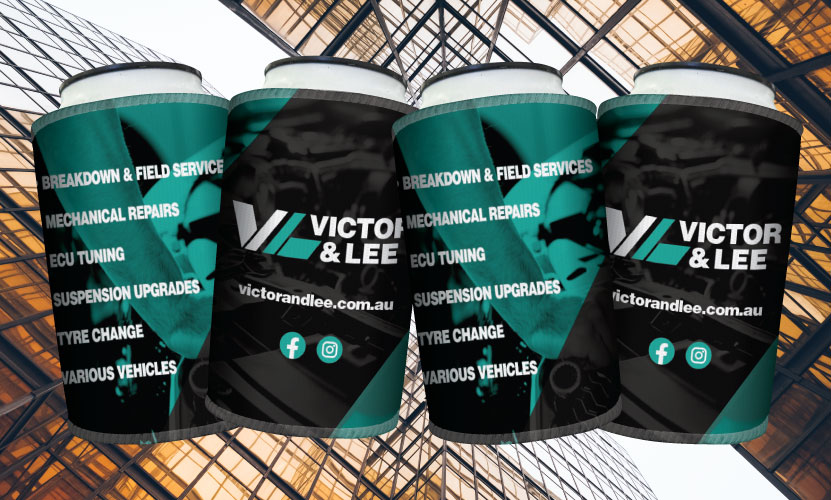 People who are not in the buying mood may immediately shut down if they believe you are solely looking to sell. You can, however, disarm them by giving them freebies such as Koozies drink warmers. Giving away a Koozies Drink Warmer will keep a client interested in your aim for a long time, such as completing a survey or obtaining their email address.
Customers Value Price
Because they are not intrusive, promotional products such as branded stubby holders are not comparable to advertisements. They also do not want the customer's experience to be ruined. Because everyone enjoys a warm beverage now and then, giving someone a Koozies Drink Warmer can provide fantastic value and inspire your audience to admire and trust your organization.
Increases Recognition
Those who enjoy drinking tea and coffee enjoy collecting mugs and related accessories. When working on making their hot beverages, they allow your branding to be visible to others. Aside from that, making eye-catching mugs and customized promotional stubby coolers – Koozies drink warmers can spark interesting conversations.
Marketing Reach that is Above Average
Marketers frequently wonder if their campaigns are reaching their target demographic. When it comes to marketing, most companies focus on creating the best conditions for their clientele to be highly receptive. Make sure you have the correct time and motivation so that your message reaches your intended audience.
Regarding promotional products, you don't need to ask customers to make significant commitments or spend large sums of money. Because consumers don't have enough reasons to refuse a freebie, you'll probably reach your target audience anytime you offer freebies.
How Brand Tavern Is Your Safest Bet For Cool Stubby Holders?
Promotional Stubby coolers and holders are an excellent low-cost corporate gift with a high return on investment because they are convenient, are used frequently, will catch attention in a crowd, and will give a positive first impression, ensuring your business is long remembered. And we at Brand Tavern are here for the best help. Check out our services and know how we can help you.